I've just come back from a presentation by Frank Moretti, ED of the Columbia Center for New Media Teaching and Learning.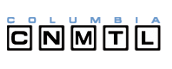 W
ow
. Any academic who wants a sneak peek at what teaching and learning will be like in 10-15 years should browse the CCNMTL website. Not all of the material is fully available to the public (copyright concerns), but what you can see is still very, very impressive.
As you look over some of the course modules (e.g.,
Conflicts of Interest
,
Quantitative Methods in Social Sciences
), I encourage you to think not only of how useful these techniques could be for teaching, but also how they could be used for scholarly publications more generally.
Much of the criticism of social science research (especially, but not only qualitative methods) has been a lack of transparency. Well, as CCNMTL has shown (e.g.,
The Annihilation of Caste
), this need not be an issue anymore. I strongly suspect these sort of embedded annotations will be the norm for a host of disciplines within the next generation.
Truly fascinating.